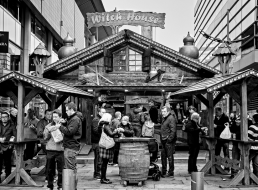 Posted on March 1, 2015 by Ashwin Satyanarayana in Marketing

If you put pure capitalism aside for a moment, marketing should be easy. It would be just about showing up and parting with your wares for all those passers-by on a street. But that was when emperor lived in castles, people used gold coins as currency, and almost everyone knew each other by name in […]

No Comments. Continue Reading...