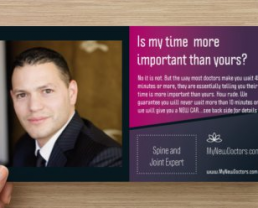 Posted on October 1, 2016 by marklfox in Creative Thinking for Business

It's crazy simple but few people have the balls to do it. 1 – Find a customer pain point that is common in your industry. 2 – Design your own system or solution which solves it 99.99% of the time. 3 – Promise your customers that it won't happen when doing business with you. 4 – […]

No Comments. Continue Reading...