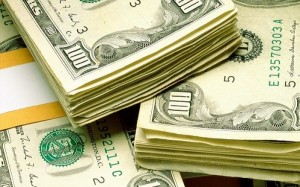 Are you sick and tired of negotiating the prices with speakers bureau? Do you think they are charging you way too much? Is your organization not satisfied with the speakers being provided and looking for other alternatives? Well, if the answer to all of the above questions is a big Yes, then it's probably time for you to go direct and eliminate the middle man which in this case is the bureau.
We often see that organizations keep on hiring motivational speakers from these bureaus despite of being dis-satisfied with them, because they don't know where else to go. Speakers bureau don't understand how important a particular event is for your company because it's their daily work, although they will try to send someone good, the truth is that if they don't find someone good, they'll send anyone.  Following are 3 easy ways to go direct and find a speaker yourself. Not only will you have a multitude of choices, you for once will hire a motivational speaker that you really want.
Search on Google: There is nothing that can't be found on Google! Search the Google for motivational speakers and you'll find thousands of them which is both beneficial for you and also troublesome. Narrow your search by entering what type of speaker you need, e.g. political speaker or social media speaker. You can further narrow down your search by entering the locality, for e.g. 'Las Vegas Social Media Speaker' is a good way to get the names of all those speakers who speak on Social Media and are from Las Vegas.
Take help from YouTube: The other way to go about it is to go to YouTube and enter the same search credentials as you entered on the Google. Many motivational speakers have posted their work videos on YouTube just for you to have a look. Watch some speakers perform, if you find them interesting go to their websites or e-mail them on the address provided on their profile page. Talk to them, fix a budget and you are good to go.
Contacts: At the end of the day, it's all about contacts. Ask other organizations about their motivational speakers and get in touch with them. At any given point you should have at least three speakers in your phone book handy. Maintain cordial relations with the speakers if you are looking for those extra discounts!
Summary
Are you tired of the high prices quoted by speakers bureau for mediocre speakers? Do you think they are manipulating you big time and not giving the required services in return? Then my friend it's time for you to go direct. It might look tough but it's actually pretty simple if you follow the procedure. Start with Google search and enter the speaker type you are looking for (motivational speaker, social media speaker etc), if you want to narrow down further then also enter the location of the event along with the speaker type, for e.g. 'social media speaker in Las Vegas'. Still not happy? Then go to YouTube and enter the same search credentials that you entered on Google. This time you can browse through the videos of every speaker's work and decide accordingly. Once finalized, go to the speaker's website or contact him through e-mail. And last but not the least, use your contacts. Ask other organizations about the speakers they hire, get in touch with those speakers and fix the price quotient. Remember, nothing works better than contacts!