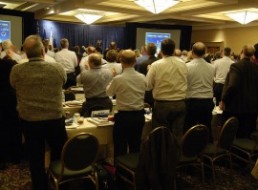 Posted on February 23, 2015 by marklfox in Creative Thinking for Business

Reaching a common goal and getting your work done in time is imperative for achieving your business goals. In large organizations it is extremely difficult to make a collaborative decision; this happens because of lack of leadership. In fact decision making and training is essential for those who are team leaders because they often have […]

No Comments. Continue Reading...